Once I was a street cat.. I lived on the streets of Port Coquitlam and was lucky to find my owner who rescued me of my hard life. Nowadays I sit and relax and watch TV with my owners husband who I like to call my best friend and Dad. He prefers I just call him Ernest.
I have realized not all cats are as lucky as me and suggest when getting a cat as handsome as me to get a cat from the shelter. Check out some other cool places such as:
http://www.catfe.ca/
www.orphankittenrescue.com/
www.
spca
.
bc
.ca
If you want a cat that looks like me this handsome cat is available: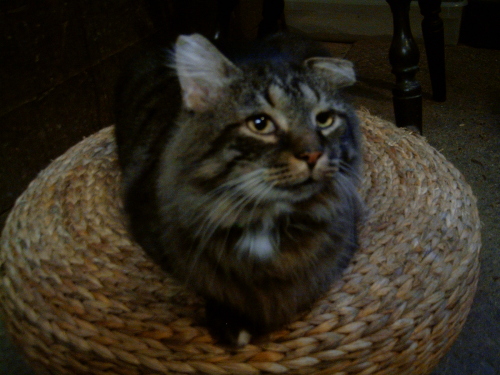 Ernest and I hanging out. Justine is holding me so i can look at Ernest.
Don't forget to check out my cat videos, realationsip videos at:
https://www.youtube.com/channel/UCDreWL4axsmBwj-xr7qFwBw